Welcome to the World Thai Boxing Association – Student Membership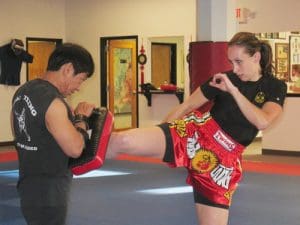 Anyone who has an interest in learning about the art of Muay Thai (Thai Boxing) and/or may want to pursue the path of eventually becoming a certified instructor under the WTBA can first join as an individual member.
As an individual member you become part of a growing community under the largest and oldest Muay Thai association headed by Ajarn Surachai "Chai" Sirisute. You will have full access to our online instructional videos for all experience levels from novice to professional and receive a new video weekly.
Paid In Full (Get 2 Mos. Free)