Affiliate Instructor Membership
 Welcome to the World Thai Boxing Association – Affiliate Instructor Membership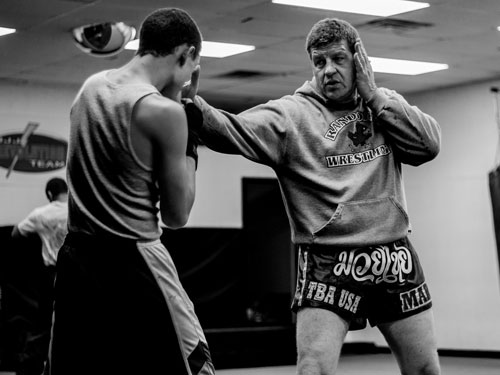 If you are certified instructor (or intend to become certified) under the TBA (WTBA) and currently teach a group of 35 students or less, then this membership is for you.  The Affiliate Instructor tier caters to the needs of small school owners and instructors who teach in a club, garage, park, or on the road.
As an Affiliate Instructor you will receive a benefits package similar to our Affiliate School membership. Benefits include:
FREE Attendance to 1 Instructor Development Camp per year. These camps cover how to teach the curriculum, drill design, teaching tips and more.
Full access to the exclusive WTBA curriculum system with manuals and instructional videos
Recognition as an Affiliate Instructor on the WTBA website
Permission to use logo in school and in printing school shirts
Online access to the full video archive
Access to online color armband certificates for student testing
Discount at the Pacific Northwest Muay Thai Camp (invitation only)
Discount on merchandizing (online store coming soon)
Once an Affiliate Instructor's student base exceeds 35 members, an upgrade to the Affiliate School Membership is expected.
Paid In Full (Get 2 Mos. Free)